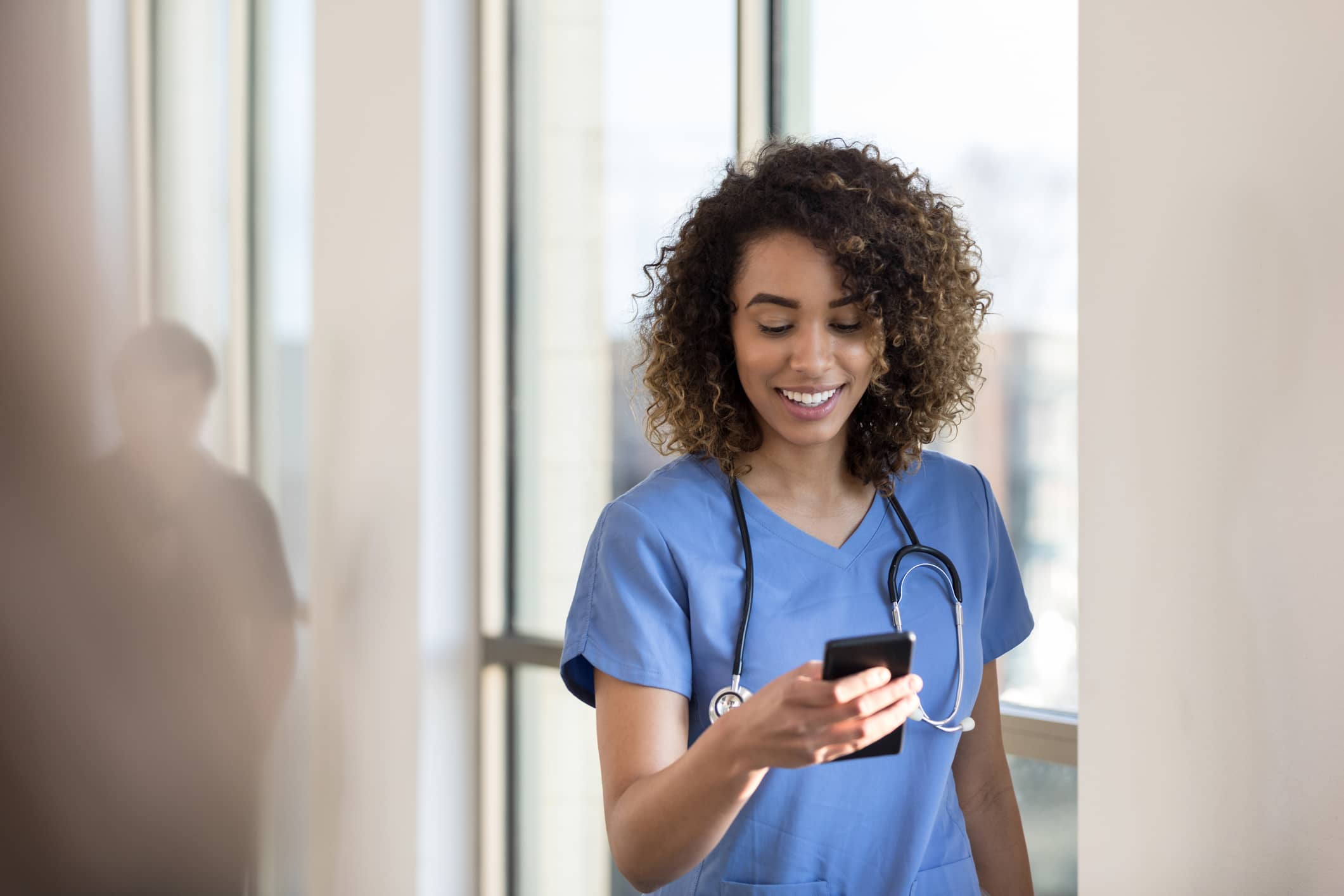 Fun Travel Apps for Travel Nurses
All you need to live your best life on the road is your smartphone, some key travel apps, and a sense of adventure. No travel guides or cumbersome road atlases necessary!
But it pays to be prepared. So, before you set off on your next travel nursing journey, check out the travel apps below and download your way to a fun and carefree adventure! As a reminder, you can download iOS/iPhone apps from the App Store, and Android apps from Google Play.
Still looking for your next travel nursing job? The experts at NurseChoice can help. And if it's your first trip as a travel nurse, you'll want to read these important tips before you go.
Don't-miss apps for travel nurses
Apps to navigate the journey
Waze (iOS and Android) – It's called the largest community-based traffic and car navigation app. Waze users add real-time driving information such as accidents, hazards, traffic or, gulp, reports of police ahead. Using animated maps, Waze will help you find the best route to your destination.
Roadtrippers (iOS and Android) – Plan your road trip, complete with turn-by-turn navigation, to your next travel nursing assignment with the Roadtrippers travel app. You might even discover some hidden gems along the way!
CityMaps2Go (iOS and Android) – Ever find yourself in a new city, wondering where to go and what to do? CityMaps2Go will point you in the right direction. With their detailed maps, you'll get tips on attractions, restaurants, hotels, local nightlife and other points of interest. Plus, after your initial map download, you don't even need internet access!
Tripit (iOS and Android) – Make your travel experience easier by downloading Tripit. This helpful app takes all of your travel information and creates an itinerary for you. You forward all of your email confirmations to Tripit, and the app does the rest!
Apps for travel nurses who love the outdoors
Yonder (iOS and Android) – This travel app was recommended by one of our travel nurses who uses Yonder to connect with other adventurers and discover new outdoor places and experiences. This app is a "must-have" for travelers who love the outdoors! Book a stay at a farm, ranch or even a vineyard!
Travel apps for pets and their owners
BringFido (iOS) – Of course your dog is welcome to come with you on a travel nurse assignment; just let your recruiter know in advance. BringFido will help you find pet-friendly accommodations, attractions and restaurants, wherever you're headed. Always putting pets as their top priority, BringFido will ensure that you and your fur baby can both enjoy the adventure.
Pet First Aid (iOS and Android) – Created by the American Red Cross, this app provides life-saving information if your pet suddenly becomes ill or gets hurt, and even has a vet locator so you can get help quick if you're on the road. You keep your patients safe, and Pet First Aid helps keep your pet safe!
Popular apps for fun and family
Eventbrite (iOS and Android) – "What are we doing this weekend?" Never lack for an answer again when you use the Eventbrite app to find local events and buy tickets for them, all in one place.
Fandango (iOS and Android) – See what movies are playing in your area with this great app! Get reviews, showtimes and guaranteed tickets online--you'll never have to stand in line for a movie again.
TripAdvisor (iOs and Android) – Before you book a restaurant or a hotel, read up on the latest reviews from fellow travelers on TripAdvisor. You can even pull up a map of local attractions in your area so you can see what's nearby, complete with rankings for the best things to do.
Hotel Tonight (iOS and Android) – Maybe you're traveling with your family and the kids are road-weary. Or you want to make the best of your days off by doing some nearby excursions. You can get last-minute deals on hotels wherever you are. Sometimes unplanned adventures are the most fun!
Apps for dining out
Withlocals (iOS and Android) – Skip the big chains and find a gem of a local restaurant that you'd never otherwise know about by using the Withlocals app.
OpenTable (iOS and Android) – The OpenTable app boasts 52,000 restaurants, so the odds are pretty good that you can find one you like! Book a table, modify a reservation or earn points that you can redeem for future dining rewards.
Tasteful (Android) – This app was designed with healthy diners in mind. Whatever your health preferences, Tasteful will find the right restaurant to fit your lifestyle.
Ready to start traveling?
Before you put your smartphone to work for you with these great travel apps, use it to find your next contract nursing assignment with NurseChoice. You'll find job openings in every nursing specialty, as well as crisis nursing jobs.
Once you sign up with NurseChoice, you can download the AMN Passport app to search for jobs and manage your travel assignments.