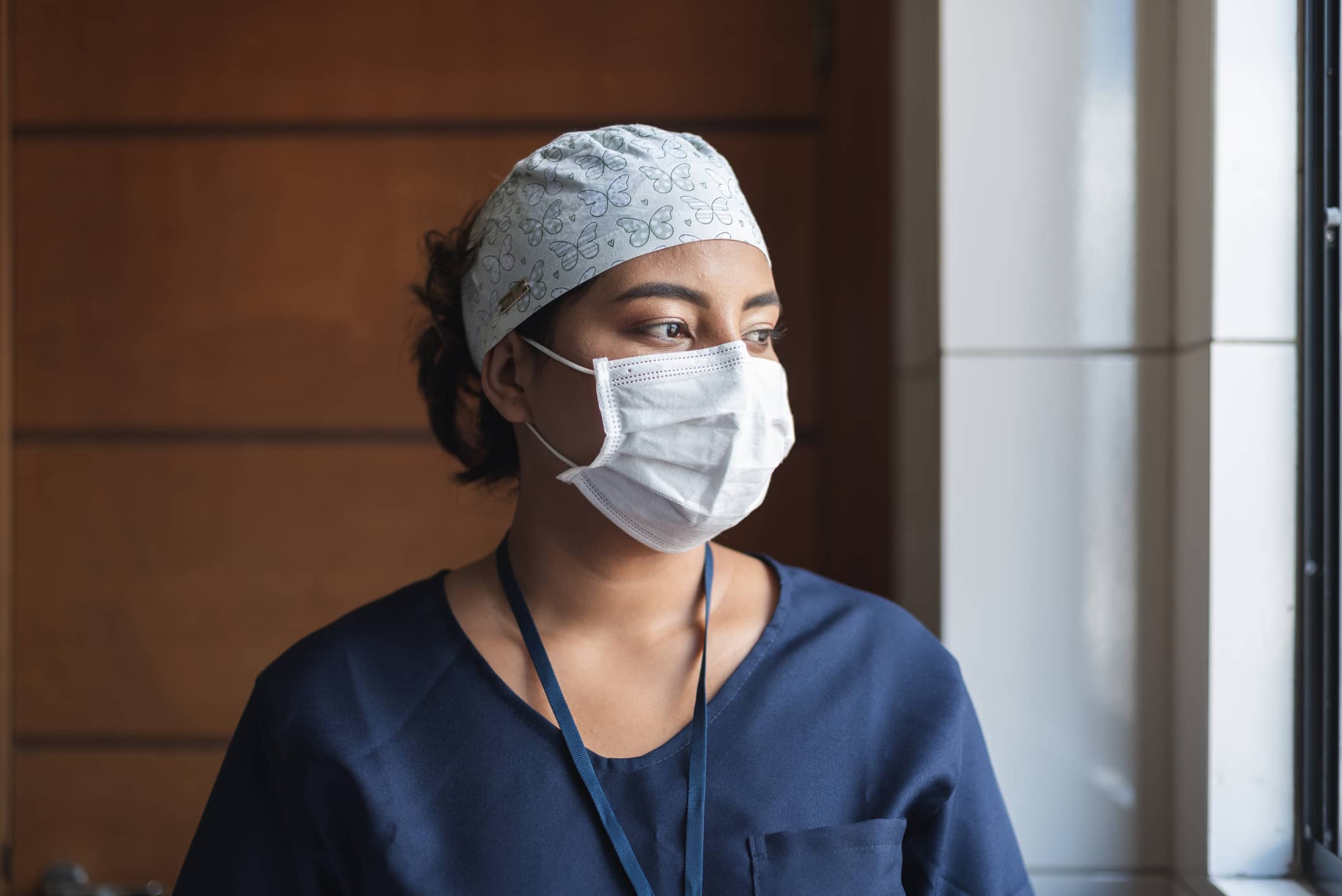 Overcoming Challenges on a Travel Nurse Assignment
Every job has its challenges. Travel nursing is no different.
Sometimes the challenges for travel nurses come with simply being the new kid on the block. When you arrive at a new-to-you hospital or clinic, there's always a bit of a learning curve. For instance, you may need to learn how they do reporting at shift change, who to ask for help, or how to use their particular electronic medical record system. It can take you a little while to get up to speed.
But sometimes, you encounter slightly bigger challenges. Don't worry: you've got this.
Tips to Overcome Travel Nurse Challenges
As you prepare to sign your first (or your 21st!) travel nurse contract, brush up on these tips that can help you address any challenges that come your way on a travel nurse assignment.
Find travel nursing contracts across the U.S. with NurseChoice.
Ask for help on the job
One of the biggest challenges for travel nurses is the fact that you are in unfamiliar territory, even if you are in the same type of unit where you've worked for years. The facility is new, your co-workers are unfamiliar, and the procedures and policies may be different from your last job. And yes, the electronic charting process may be just different enough to give you pause.
No one will expect you to know everything about your new workplace, especially not right away. But they will expect you to ask for help when you need it. Ask your charge nurse or your preceptor (if you were assigned one) when you're not sure what to do. They'll appreciate your willingness to ask for help, and you won't be stuck worrying about the most appropriate way to proceed.
Be a team player
Kristine Lamb, RN, has been a nurse for 38 years and has worked as a contract travel nurse with NurseChoice for five years–long enough to feel very confident about this piece of advice: "Become part of the team."
"Everywhere I go, I don't look at myself as a traveler, like an outsider," said Lamb. "When I get there, I am your staff now. I am part of your team."
Think of yourself as a team player, and the rest of the team will, too. When others see that you are truly committed to supporting and being part of their team, they're more likely to be there for you when you need them. If you work a little harder or take on an extra shift to help someone out, they'll know they can count on you.
Turn to your clinical liaison for assistance
Luckily, no matter where your travel nurse contract takes you, you're not out there all on your own. You can turn to NurseChoice'steam of clinical liaisons who are available 24/7 to help you with problems that might arise.
Clinical liaisons are licensed nurses with recent clinical experience, which makes them especially well-suited to helping you out. You can consult them about clinical matters of any type, including issues that weren't fully resolved with lead nurses or supervisors. They understand important matters such as prioritizing patient safety, but they also care about your needs.
If you are feeling especially stressed or in need of some counseling, you may want to take advantage of the employee assistance plan (EAP) offered by your contract nursing agency. As a part of AMN Healthcare, NurseChoice is able to provide mental health services for our traveling nurses.
Remember the importance of self-care
It can't be all work, all the time, or you might get a little (or a lot) burned out.
"Take the time to enjoy where you are," says TeriKnight, RN, who began her travel nursing experience with two short-term COVID contracts in California last winter. "For me, it was renting a car when I was in San Francisco. I rented a car on the weekend, and in that tiny bit of time, I got to see the Golden Gate Bridge."
She also drove over the Golden Gate Bridge and visited Muir Woods National Monument to marvel at the old-growth redwood trees up close. And she visited nearby San Jose, where she bought a souvenir coffee mug from the San Jose Sharks, her favorite hockey team.
"It was my little reward," she says. "It's my memory of that time that I went to California on what felt like a whim."
You, too, can look for small ways to take care of yourself or even just bring a smile to your face after a long day on your feet. And you should! It will help you keep going, so you can be the best nurse you can be.
Apply to be a travel nurse
NurseChoice has thousands of contract travel nursing jobs, ranging from 4 to 13 weeks or more, and a dedicated team to support you throughout your job search, onboarding process, and on assignment.
APPLY WITH NURSECHOICE to start your contract nursing adventure.
Related articles
What to Expect on Your First Day of a Travel Nurse Assignment
5 Ways to Establish a Support Network on Your Travel Nursing Contract