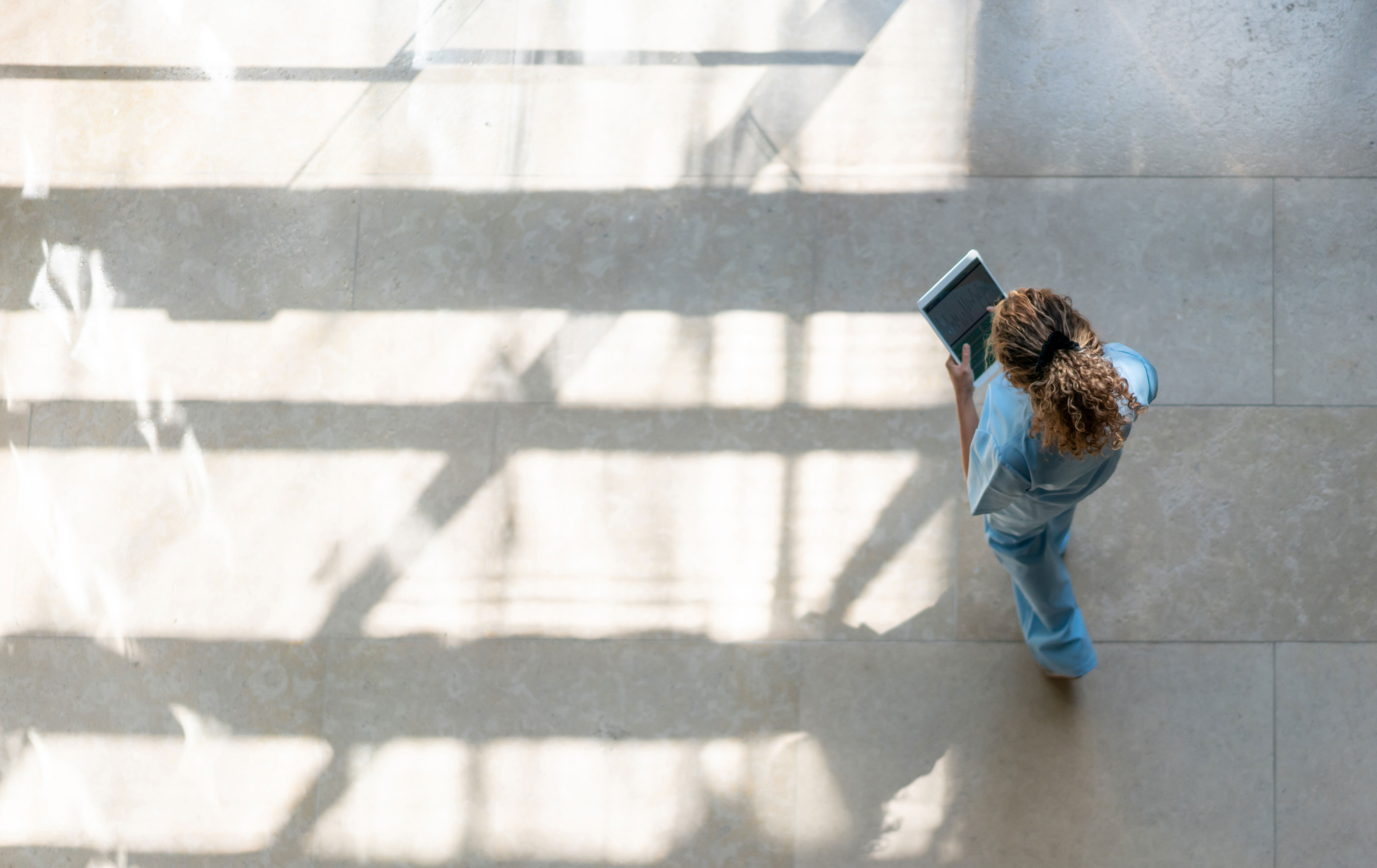 High-Paying Nursing Jobs: Steering Your Career to Lucrative Specialties
Nursing jobs are projected to be on the rise in the coming years, with the Bureau of Labor Statistics (BLS) estimating a 15 percent increase in the demand for registered nurses. Those choosing to enter this profession have various focuses to select from and must consider several factors when planning a career as a nurse; salary is an important one. If you're on the fence about which direction you want your nursing career to take, check out the specialties shared by the highest-paid nurses in the United States.
Visit NurseChoice to apply for open travel nurse positions and take your specialized skills on the road.
Why Do Some Nursing Jobs Pay Better Than Others?
The highest-paid nurses can usually be found in specialties that require education beyond traditional RN training. Graduate degrees are the minimum standard, with those who hold doctoral degrees earning significantly more. The additional coursework prepares these nurses to handle highly specialized roles, sometimes in physicians within the same specialty. This allows them to command a higher nurse salary that still nets savings for the employing medical facilities.
To maximize the earning potential even further, these specialties often require significant experience to master. With nursing showing signs of rapid growth, the additional time needed to meet the qualifications for some nursing jobs ensures high demand for those who can fill them. This gives these nurses a solid negotiating position when discussing salary and benefits with an employer. If your career goals include high salary potential, choosing to pursue one of these specialized nursing jobs is likely to keep you financially comfortable.
The 3 Highest-Paying Nursing Jobs
1. Certified Registered Nurse Anesthetist (CRNA)
CRNA nursing jobs come with some of the highest average wages in the industry. The BLS shows the median average salary for this position at $167,950 as of May 2018. As the professional who handles the direct administration of anesthesia to patients in most hospitals, doctor's offices, and the military, the training requirements to be licensed are extensive. Currently, CRNA students must have a graduate degree to practice but, by 2022, students will be required to pursue a doctoral degree. This is one reason why CRNAs are the highest-paid nurses in the US. With a 16 percent job increase projected by the BLS, job security shouldn't be a concern in the foreseeable future.
2. Nurse Practitioner (NP)
Another nurse salary that sits in the upper range belongs to NPs. The projected increase in NP demand sits at 36 percent, more than four times higher than the 8 percent estimated for overall employment growth. This option offers a range of possible specialties, all of which require a graduate degree related to the nurse's chosen role and national certification from an agency selected by the NP's state. The reward for this effort is an average nurse's salary of $107,030 per year. For a licensed NP, possible specialties include:
Psychiatric Nurse Practitioner
Acute Care Nurse Practitioner
Women's Health Nurse Practitioner
Pediatrics Nurse Practitioner
Hospitalist Nurse Practitioner
3. Certified Nurse Midwife (CNM)
CNMs arguably have one of the most rewarding nursing jobs. Specializing in obstetrics, prenatal care, labor, and delivery, these professionals are vital to pregnant women's health. With a focus on midwifery, nurse salary expectations average $103,770 per year, topping out for those in-home health care services. Additionally, job growth projections of 21 percent make this specialty worth the graduate degree requirements. As a bonus, the coursework required to become a CNM overlaps with women's health NP programs, allowing students to certify as both fairly easily. Having double certification greatly increases hiring potential and your ability to negotiate a higher starting salary.
When choosing the path for your nursing career, it's important to pursue a specialty that aligns with your personal and professional goals. Along with finding your passion and translating that into your role as a nurse, salary expectations can also be an important part of your decision.
If your salary requirements go beyond the average for a licensed RN, there are nursing jobs available that tip the wage scale in your favor. Putting in the extra time and effort to certify as a CRNA, NP, or CNM allows you to join the ranks of the highest-paid nurses in the country while also distinguishing you as a dedicated professional.