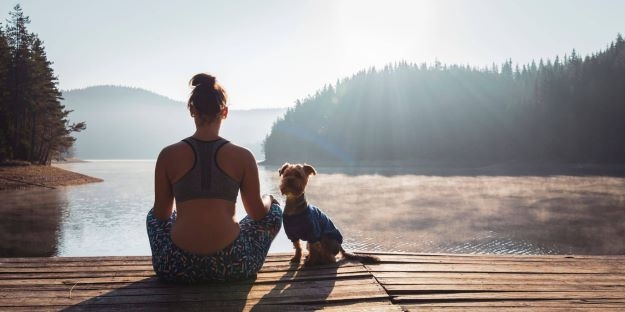 5 Stress Relievers for Crisis Nurses
Crisis nurses are in high demand. Unfortunately, the job can also demand a great deal from its occupant. While stress is to be expected in such a challenging role, there are things you can do to relieve stress in your crisis nursing job.
Breathing exercises
Studies have shown that breathing deeply increases oxygen levels and helps lower your heart rate. Do your best to find a quiet corner of your unit. Close your eyes and take a deep breath through your nose for about two seconds, followed by an exaggerated exhale through your mouth for about four seconds. Repeat a few times in a row. Try to work this technique into your routine multiple times per day for best results.
Decompress on your downtime
Find something you love and do it! Take your dog to the park for a game of fetch, plant a garden, or plan a dinner with friends. If you are in a crisis travel nursing job, take time to explore your new city. Try an activity you've never done, experiment with local cuisine, or introduce yourself to someone and make a new friend. Whatever you choose to do, make that time your very own, free from to-do lists and stressful thoughts.
Get and stay active
Exercise releases endorphins, which provide a slew of health benefits including better sleep and less anxiety. Lace up your shoes for an outdoor walk or make use of that gym membership to pump some iron or take a group exercise class.
Take things outdoors
As a crisis nurse, you likely spend much of your life indoors helping others. Help yourself to some fresh air and a solid dose of Vitamin D by getting outside whenever possible. Use your break to soak up some rays, or spend your off days doing outdoor activities.
Eat a well-balanced diet
While it may be tempting to rely on snacks from the vending machine to keep yourself going, it's not doing you any favors from a health perspective. Refined carbs cause your blood sugar to spike. The inevitable blood sugar crash that follows can lead to additional stress and anxiety. Instead opt for healthy snacks like apples, walnuts and eggs to provide the energy you need.
Crisis Nursing Jobs with Nurse Choice
If you obtain a crisis nursing job with Nurse Choice, our recruiters could prove to be an additional source of stress relief. They will help you navigate the process from start to finish, including securing assignments, assisting with credentialing and arranging free housing. And the 24-hour support line is available should any issues arise while on your crisis travel job, allowing you to enjoy peace of mind. Check out our available crisis nursing jobs.