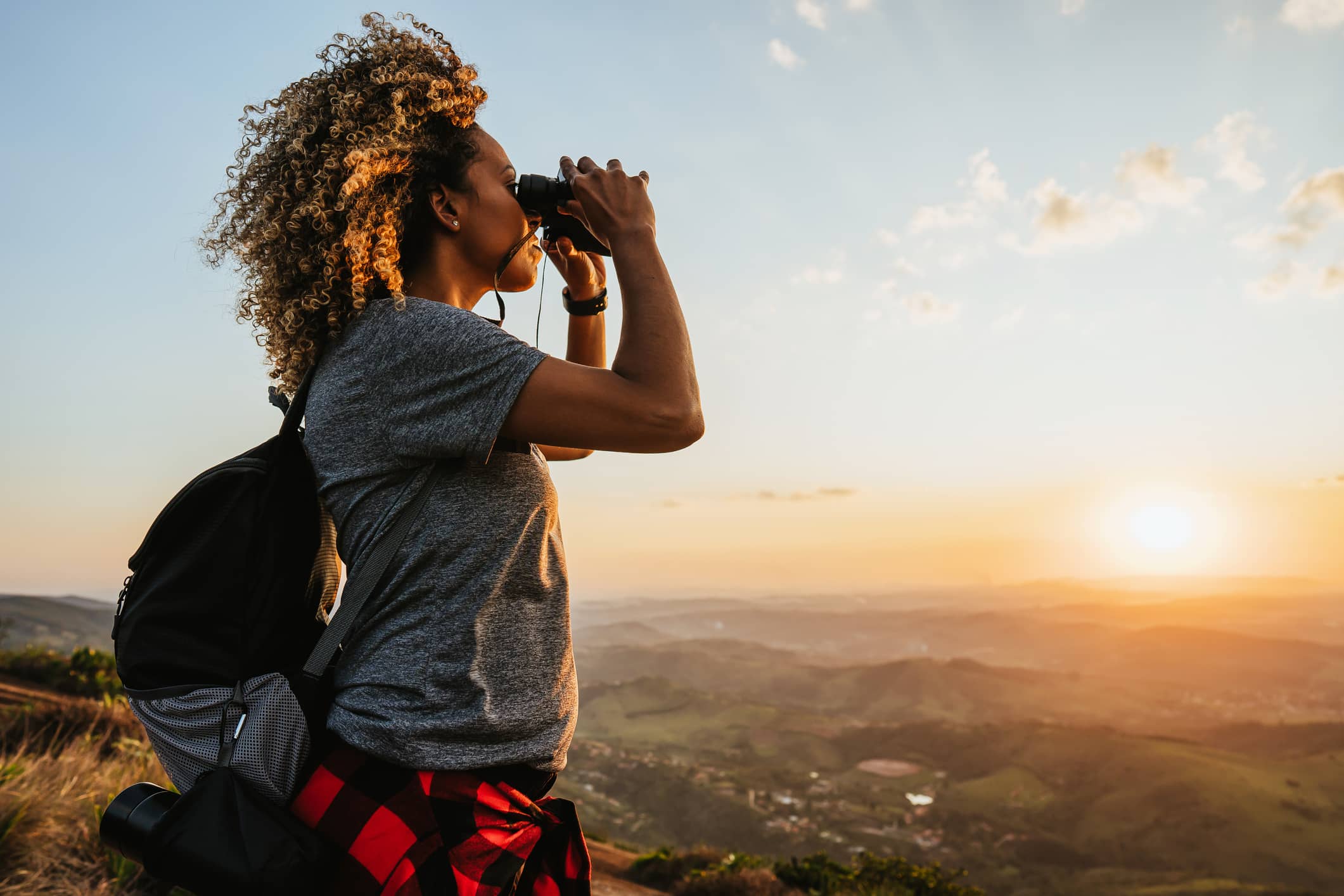 The Benefits of Contract Nursing
When you're looking for a nursing job, you're probably seeking a position that pays well and provides the opportunity to continue developing your professional skills. Perhaps you're also hoping for a position that will help you find a good work–life balance. What about a job that offers all of these benefits and provides plenty of flexibility, too?
In fact, these are just a few of the benefits of working as a contract nurse. Contract nursing encompasses a variety of opportunities that vary in length and location, so you get to choose what type of assignment you want to take.
"I tell everyone that you can create a great life by choosing this career path," says Pilar R., a senior placement manager with NurseChoice. "There is no other job out there that can offer the same things, including the great benefits and great locations that travel nursing can."
5 Primary Benefits for Contract Nurses
1. Flexibility and autonomy
One of everyone's favorite benefits of being a contract nurse is the flexibility. You have the ability to choose the kind of assignment you want—including the location, the type of healthcare facility, and even the duration of the assignment.
For example, you might want to take on a four-week crisis response or rapid response assignment at a major medical hospital. Or you might prefer a traditional 13-week travel nursing job at a community hospital. Or you might be eager to sign on for a project-based assignment like a three-week EMR (electronic medical records) conversion position. Then again, you might jump at the chance to take on a position that allows you to work remotely by telehealth—and live wherever you like.
These choices are all available. And for jobs and locations you particularly enjoy, you might even be able to extend your contract.
In addition, contract nurses can often maintain a healthier work–life balance because they are able to plan breaks between assignments or adjust their schedule to accommodate vacations or extended amounts of time with their families. Such opportunities are rarely available in permanent positions.
2. Excellent compensation and benefits
Let's talk money for a minute. Yes, you can and will earn a terrific salary as a contract nurse. Because your skills as a nurse are in demand, healthcare organizations typically offer a higher hourly wage or salary to contract nurses than they would offer for a permanent position.
Rapid response and crisis nursing assignments tend to be the highest paying contracts due to facilities' urgency to fill their staffing gaps, but pay rates will also vary based on your nursing specialty and the location.
NurseChoice is proud to offer competitive compensation and benefits to all of its contract nurses. Your recruiter will provide the pay rate for a particular position before you sign on the proverbial dotted line. Then your recruiter can help calculate your overall compensation by taking into account the specific details of the contract nursing position you take.
Part of that compensation package includes free, furnished housing or a generous housing allowance, and travel reimbursements. Contract nurses with NurseChoice also receive health, dental, and vision insurance, and can participate in the company's 401K retirement plan.
3. Professional growth and skill development
As a contract nurse, you have an amazing opportunity for professional growth every time you take on a new travel assignment. You can work in a variety of healthcare settings and care for a variety of patient populations; these experiences can broaden your clinical knowledge and skills and expand your worldview.
"We have relationships with health systems across the country, so we have contracts available that are huge resume builders for you," says Pilar. "You could go to a Level 1 trauma center or a huge teaching hospital if you are looking for that kind of experience."
Plus, travel nurse contracts provide ample chances for you to learn new protocols and technologies, familiarize yourself with different EMR platforms, and develop other skills. You'll demonstrate that you're adaptable and versatile, as well as committed to bettering yourself as a healthcare professional.
Ultimately, you'll make yourself into a more marketable job candidate.
"You're broadening your horizons and building your skillset, and that will make you more attractive to future employers," notes Pilar.
4. Networking and building connections
Another key advantage of contract nursing is building your professional network. As you work in different facilities and collaborate with a diverse array of healthcare professionals, you'll meet people who can provide priceless guidance and mentorship to you—now and in the future. They might even serve as professional references for you in a future job search.
Plus, you can make some other meaningful connections.
"People definitely make friends along the other way with other nurses, and sometimes they even decide to travel together in the future," says Pilar. "You never know what kind of long-lasting relationships might develop."
5. Travel opportunities and choice locations
When some people hear the phrase "travel nursing," they often focus on the first word: "travel." And why not? You'll obviously be working hard as a nurse during your assignment, but let's not forget that "travel" is a key—and very exciting—component of this career path, too.
As a contract nurse, you can choose assignments that allow you to explore new cities, states, regions or even countries while pursuing your career. You'll gain appreciation of new cultures and different healthcare practices at work while enjoying the chance to shop, dine, hike, camp, or play in an exciting new locale. Whether you prefer a bustling city or a tranquil rural area, you have the flexibility to take an assignment that meets your needs and desires.
Ready to consider contract nursing for yourself?
If you're considering taking a contract nursing job, you can look forward to a myriad of benefits. By working with NurseChoice, you'll also have your pick of the most exclusive assignments.
SEARCH our extensive database of nursing jobs, or
APPLY TODAY to connect with a NurseChoice recruiter